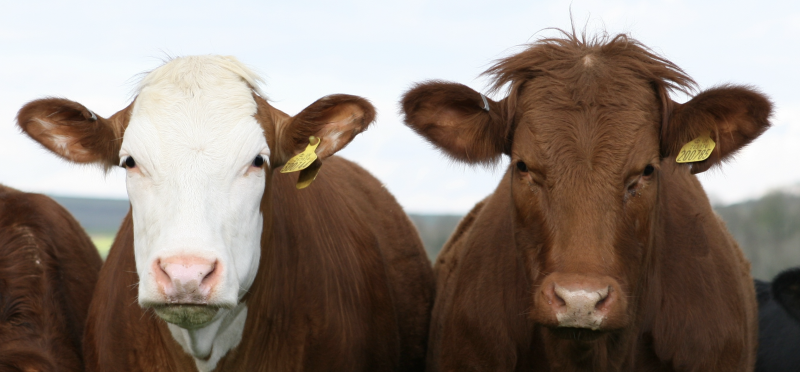 It's the start of summer and thus the start of county fair season. They're always fun, though exhausting. It's been years since we last attended a county fair. We regularly took our boys to enjoy the rides, the 4-H animals, the crafts, the art competitions, prizes for pies, and the corn dogs. The fair is a great way to tucker out the wee-ones and get them into bed early.
Last week, we took our 16-month-old granddaughter to her first county fair. It was a new experience for her and quite a different one for us. We weren't there for the rides and she is not ready for the fair food. But the 4-H pavilion was perfect. She got to see live chickens, turkeys, ducks, sheep, goats, and pigs. And, finally, she saw a live cow! We asked her, "What does the cow say?" and she gleefully replied, "Mooooo." Obviously well-read, she likes books with pictures of animals. She also has lots of little animal toys. However, with pictures and toys, one can't truly comprehend the animals' actual size and relative dimensions. A toy duck appears the same size as a toy cow. But when faced with a real cow, one realizes just how astonishingly huge they are! The moo sound remains the same, but a cow can be up to 100 times larger than a little girl. Even lying down, a cow is an imposing creature. I'm proud to say that our granddaughter wasn't frightened by the immense size of her favorite animals. A duck seemed about her size, while a turkey appeared much larger.
Watching the world through the eyes of another — a child, a grandchild, a parent — is revelatory. The closer you are to the person, the easier it is to switch your perspective and experience the world from a new vantage point. Cows are big, unexpectedly big. Sure, we all know that, but seeing them through the eyes of a kid makes you realize just how big they are. And how gentle and kind they are to all the children gawking at them. For all the negative things that can be said about zoos, coming into personal contact with other animal intelligences can be life-changing. I can't wait to take our little girl on her first trip to the zoo. I bet she will be astonished when she sees her first live giraffe!
There exists a vibrant community of artisans and performers who travel across the country, from fair to fair, carnival to carnival, and festival to festival. The carnies, as they are often called, are comprised of the people who serve the rides and carnival games and of the crafts people who make their living by selling their art. These artisans bring their remarkable talents and impressive equipment, like those captivating mini doughnut-making machines, from county to county, state to state. These individuals live in their RVs, parked behind the fairgrounds, forming a close-knit mobile village that migrates from one event to another. The closest I've come to catching a glimpse of their unique way of life is through movies portraying traveling circuses. While this subset of carny people may have a looser association, there is a certain camaraderie that can be sensed behind the curtain, in the "back stage" realm. It has always fascinated me. However, this year, the carny community, especially the artisans group, was noticeably diminished — almost nonexistent. It's possible that the pandemic disrupted their nomadic lifestyle. I wonder how these wanderers managed when their usual migration spots were closed down for years. How did they make a living? How did they endure? Undoubtedly, they chose this roaming lifestyle for a reason, but it must have been challenging not to see their friends and carny family for such a prolonged period. It feels as though a way of life has been lost, perhaps never to return.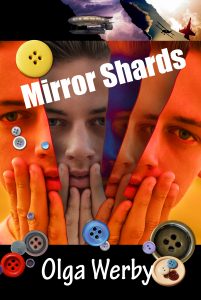 I wrote a bit about the carny community as part of the backstory to Mirror Shards. I hope you check it out. I loved that story and somehow it became even more poignant in this current climate of animosity towards others. I hope you will give it a read. I've made a promotion on Amazon Kindle to make the ebook available for free for five days, starting June 15th. Enjoy!
On another note, this month I'm excited to participate in a collaborative marketing endeavor with a group of fellow independent authors. We, too, form a loose community of digital hermits, occasionally coming together for book signings or sci-fi conventions. While we seldom have the chance to meet in person, we sometimes develop friendships through our online interactions. As a result, we've organized a sales page specifically tailored for those interested in fantasy and science fiction stories featuring animals. Obviously, I had to participate — my book Becoming Animals was a perfect fit and is now part of this communal effort: Animal Companions Ebooks. I hope you will be able to pick up a few ebooks for your summer reading list!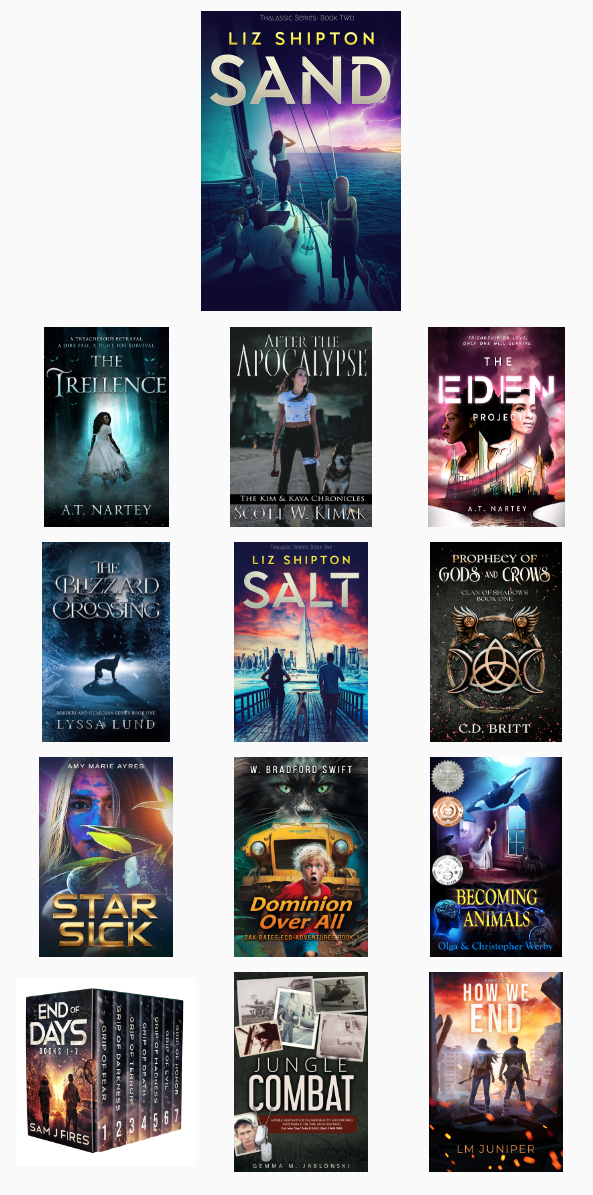 Happy reading everyone!