I wanted to be a scientist and go into space. I got my B.A. from Columbia University in Mathematics and Astrophysics and I worked at NASA on the Pioneer Venus Project as a programmer. I received my masters from U.C. Berkeley in Education of Math, Science, and Technology and went on to earn my doctorate in education. Together with my husband and business partner, I conceive, design, and create products, ideas, websites, and exhibits. Along the way, I've learned how to write.
I'm also a binge reader — I find an author I like and read everything they've ever written! I love science fiction. I have consumed voraciously thousands of books (some are neatly shelved in alphabetical order and some lie completely disorganized in piles on the stairs — my children now read science fiction too and it's more difficult to keep things in place). I wrote my first story when I was about eight — I got hooked on a book series about an orphan boy who traveled the world with his uncle collecting animals for zoos. Unfortunately, only the first three books were translated into Russian. So I wrote what happened next (I didn't have a choice, truly).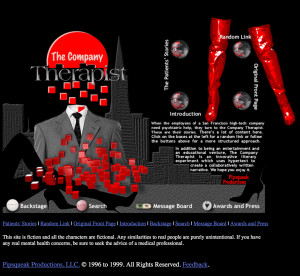 I didn't really learn to write until graduate school. My husband and I ran a collaborative creative fiction writing project together — one of the first works of entertainment on the Internet. We started in 1995. People from all over the world submitted stories that wove a single narrative tapestry. We wrote and edited and illustrated and put things up in hours. It was insane! Some of the storylines are amazing. It was a grand experiment that lasted several years and won many awards and totally exhausted us. For those interested, you can still find it at The Company Therapist Project.
In 2015, I finally released my first three science fiction books. I feel like have many worlds in my mind. Each story I read adds more or reveals another, if I write it. Well, that's about it for now. I hope to meet some of you over the years to come. Please read, please write!
Suddenly, Paris
by Olga and Christopher Werby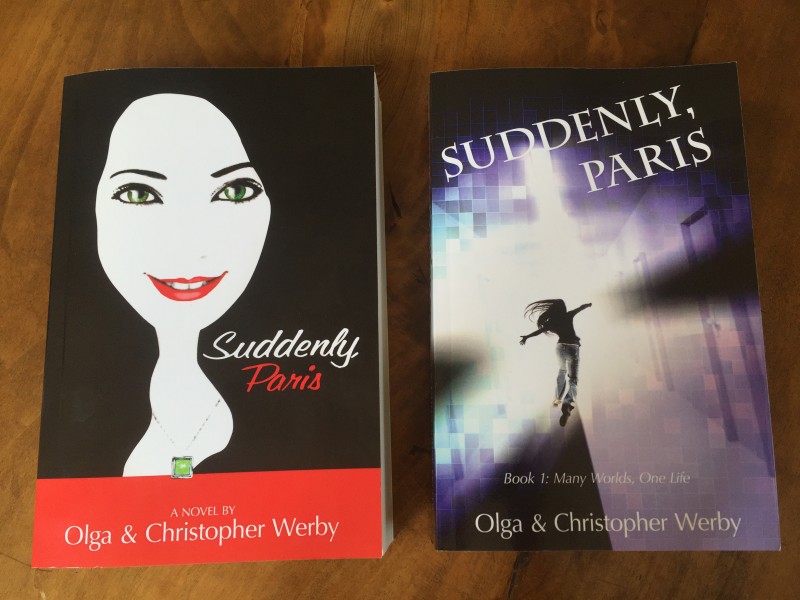 Julie Vorov thought her job was to do well in high school and stay out of trouble. She also thought her biggest problem was betraying her best friend by hooking-up with a traitorous boyfriend. But in a world where being human is just a matter of programming, everything changes.
Suddenly, Julie finds herself allied with a scrappy group of alien scientists whose own world has already been destroyed. Together, they mount a clandestine effort to stop the Earth from also being eradicated. And Julie discovers that she's the pivotal instability—the tipping point—in the plans of another group of aliens bent on invasion.
As Julie battles to save everything she cares about, she uncovers secrets about her own origins that shatter the core of her beliefs. And she falls so deeply in love that the most extreme obstacles posed by loyalty, age, gender, species, and parents will have to be overcome.
Your heart always recognizes the one you love.
You can buy the book on Amazon: Olga Werby on Amazon.
And at Barnes & Noble Nook: "Suddenly, Paris" on Nook.
You can Read the first 2 Chapters here.
"Suddenly, Paris" was placed on the Long List for The James Tiptree Jr. Awards in 2016.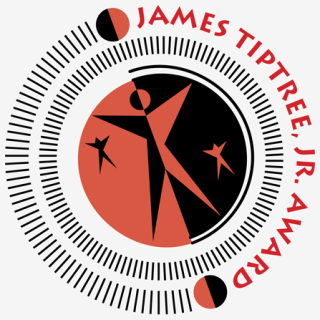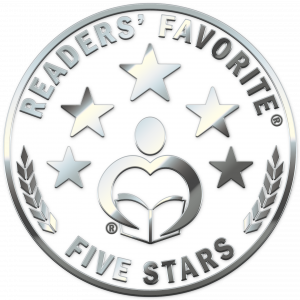 Coding Peter
by Olga and Christopher Werby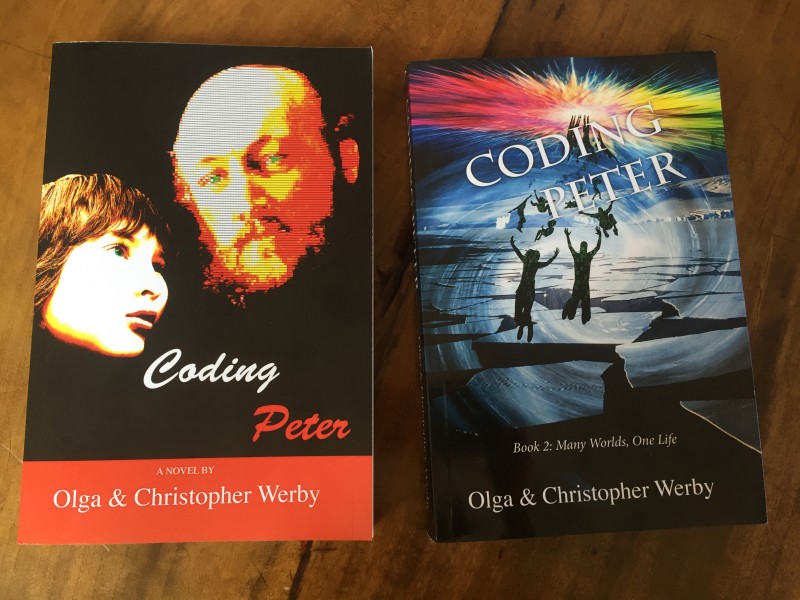 Knowing that the world is a simulation doesn't diminish the will to live. Even when the body is made from ones and zeros, the soul doesn't feel any less real.
In Coding Peter, the sequel to Suddenly, Paris, we learn more about the aliens who have altered the lives of the Vorov family. The URTs are a small band of scientists—the only survivors of a world simulation that no longer exists—who seek only to settle down quietly and unobtrusively in a new home. But contact with humans has led to accidents, misunderstandings, and deaths. A hundred years later, only a few of the alien refugees survive.
Now Julie Orlov's brother, ten-year-old Peter, is asked to take on the soul of a dying alien—for the good of his family, his alien ancestors, and the Earth itself. In doing so he will become more—but also, maybe less—than himself. It's a lot to ask of a young boy, especially when the exact consequences to Peter are unknown, even by the aliens themselves.
What Peter decides will change the fate of two civilizations—and maybe more…
You can buy the book on Amazon: Olga Werby on Amazon
And at Barnes & Noble Nook: "Coding Peter" on Nook.
You can Read the first 2 Chapters here.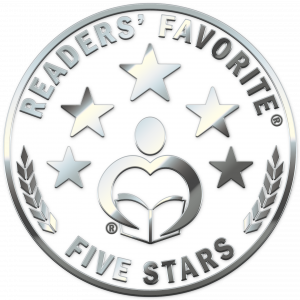 Pigeon
by Olga Werby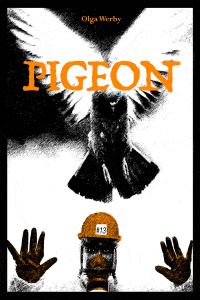 Pigeon is eleven, homeless, and now an orphan. Alone and scared, he seeks to find a new family. But the past he barely remembers comes back to haunt him, endangering his newly-found friends, the Kikkert Family. Fortunately, the Kikkerts want to adopt Pigeon even if he is wanted by strange para-military DNA warriors. As they race through San Francisco to save each other, the true nature of Pigeon's birth is revealed as well as the secret identity of Madam Toad—the matriarch of the Kikkert Family.
What does it mean to be human? What does it take to be a family? Pigeon is willing to risk his life to learn and to love.
You can buy the book on Amazon: Olga Werby on Amazon
And at Barnes & Noble Nook: "Pigeon" on Nook.
You can Read the first 2 Chapters here.

The FATOFF Conspiracy
by Olga Werby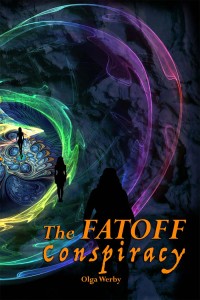 Transdimensional Industries gave the world a technical solution to the obesity epidemic—eat more than you want, and store all that you want in their fat storage tanks conveniently located outside of our set of dimensions. Complete gluttony without sacrificing beauty or health…for a price.
You can be rich and buy a thin body. You can be poor and lucky enough to get government assistance with your personal fat storage—Federal Assistance with Transdimensional Offloading of Fat and Flab. Or you can win the tits lottery—a lifetime of free blubber storage in the Transdimensional Industries' tanks where all the humanity's fat is stored. Thin people live well, have high paying jobs, and wield all of the social and political power and prestige while consuming unlimited quantities of food as mandated by the government. Fat people? They don't do so well.
You can buy the book on Amazon: Olga Werby on Amazon
And at Barnes & Noble Nook: "The FATOFF Conspiracy" on Nook.
You can Read the first 2 Chapters here.


Just got a couple of reviews from INKITT and wanted to share them — thank you!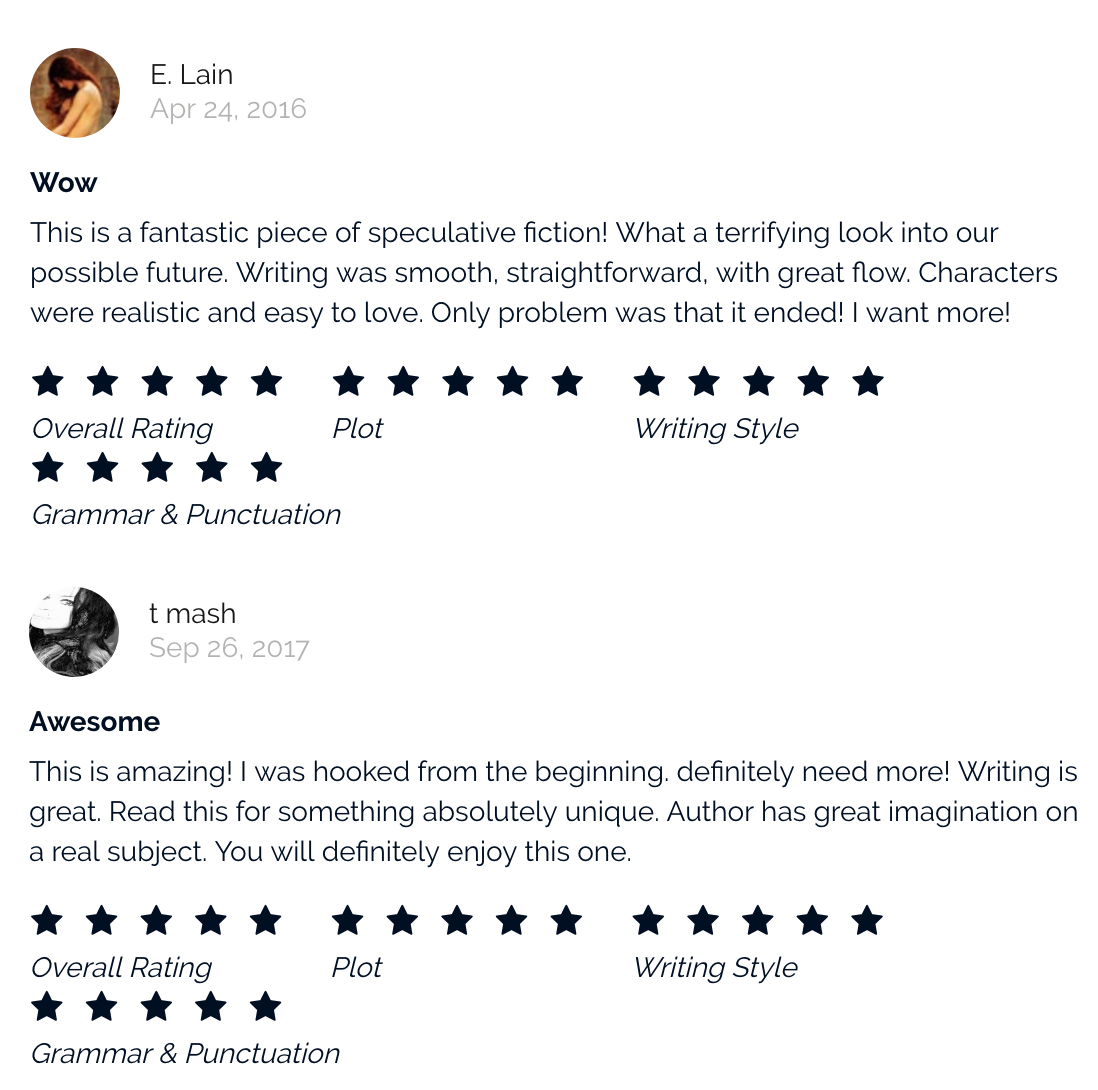 Twin Time
by Olga and Christopher Werby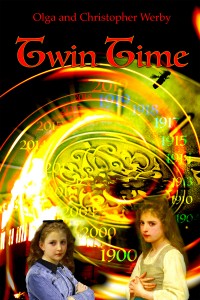 A story of Orlov family exodus from Imperial Russia that spans 100 years and is bound by a time-traveling autistic girl.
Alex and Sasha are twin sisters, physically identical down to their freckles. But the resemblance is only skin deep—Sasha is profoundly autistic, while Alex is not. Sasha can't communicate and acts bizarrely, and the family revolves around her and her intense needs.
Yet the aged, wealthy, and mysterious Aunt Nana seems to have a particular interest in both girls. Offering a helping hand, she encourages the family to move to San Francisco to be near her. And when the young twins discover a tunnel in Nana's tool shed, it leads them on a journey across the world and back 100 years in time. The tunnel is a pathway to the Firebird Estate, the home of their ancestors, located in rural Russia at the beginning of the twentieth century. Even more remarkable, though the effect that twisting time has on cognition, Sasha is not autistic when she's at the Firebird Estate.
Now, growing up in two strikingly different times and places, the twins must face their separate destinies among the ravages of the incipient Russian Revolution. Can they save their families on both sides of the tunnel? Can they simultaneously stay true to their own hearts, to each other, and to the people they left behind? Each sister must face her own personal challenge—but only together can they discover their own future within their family's past.
You can Read the first few Chapters here.
You can buy the book on Amazon: Olga Werby on Amazon
And at Barnes & Noble Nook: "Twin Time" on Nook.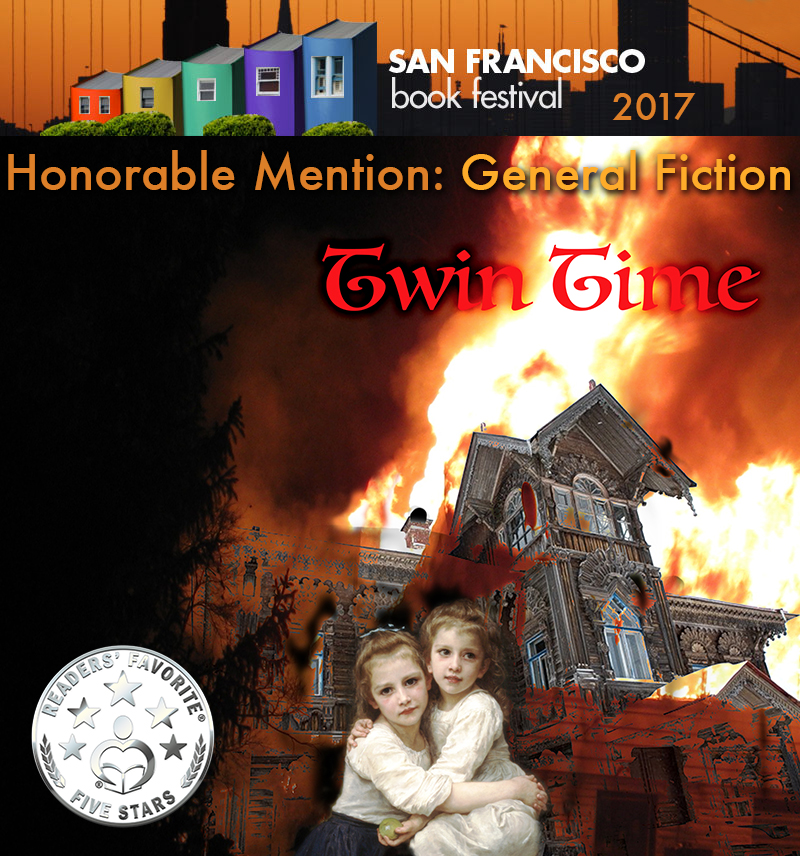 Becoming Animals
by Olga and Christopher Werby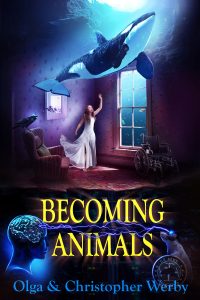 Humans have always wanted to know what goes on inside the minds of other animals. But what if humans could become animals? Toby's father leads a team of neuroscientists directly connecting the brains of humans with those of animals. And Toby is a prodigy at throwing her mind into the animal subjects in his lab—she's the best there is.
But Toby suffers from cystic fibrosis and she's not likely to live into adulthood. Could a radical plan to embed her consciousness into an animal allow Toby to survive? And what does it mean to live without a human body?
Can Toby and her father solve the problem of fully merging two beings before she takes her last breath? Will the government succeed in stopping their efforts before they are done? It's a race against death and into the minds of animals.
You can Read the first few Chapters here.
You can buy the book on Amazon: Becoming Animals
And at Barnes & Noble Nook: "Becoming Animals".
Becoming Animals won the 2018 Bronze Medal in the Young Adult Science Fiction category!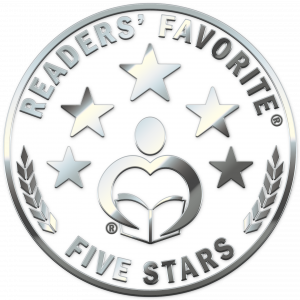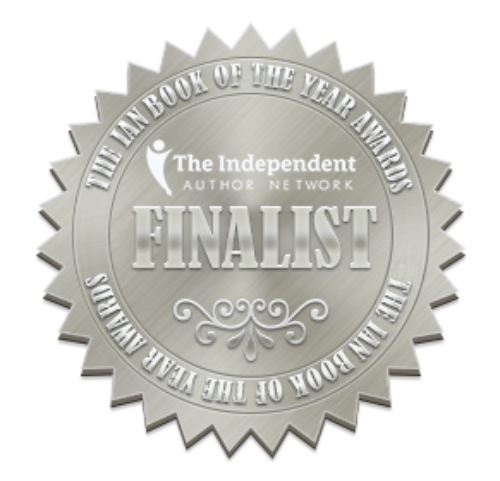 Lizard Girl & Ghost: The Chronicles of DaDA Immortals
by Olga Werby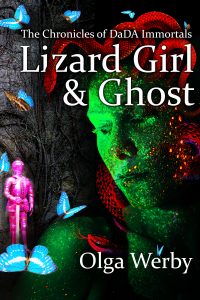 A child lies dying. To save her, to preserve some of her identity, memories need to be retrieved from her avatar—Lizard Girl. Jude's dad is using a cyber reality game to recover some of his sick girl's memories in an attempt to restore brain function. The avatar's personality patterns help patch the holes in Jude's brain ravaged by the disease.
But what becomes of a virtual mind left to roam in cyberspace after its host falls sick? The Far Cinct is a cyber city forbidden to school kids and average citizens. The Far Cinct is where rogue entities go to hide and to innovate and to die. It's where illegal cyber enhancements and compulsions are sold to those who have the money and the connections to find them. But that's cyberspace for you—nothing is ever what it appears to be on the surface.
As Jude's consciousness starts to slip, her cyber awareness gains independence. What is a girl's avatar without her human? Can consciousness and identity be tied up in a digital world without the wet works of a human body? Jump into the world of weird and surreal, and as you journey to look for memories of a sick girl, you might accidentally discover a virtual soul of her avatar.
Cyberpunk meets Sleeping Beauty meets cats… werecats
You can Read the first few Chapters here.
This book is be available for sale on Lizard Girl and Ghost on Amazon.