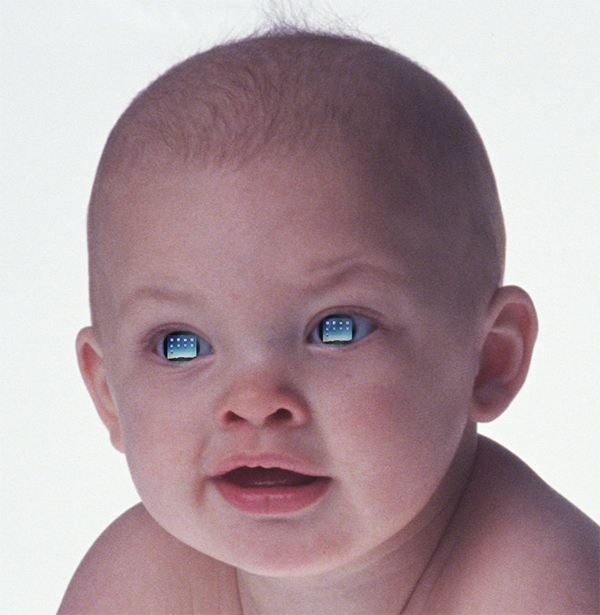 Our kids have grown up in the world where computers were always present and always on. They can't conceive of a time when they can be cut off from the Internet (vacations in the Internet-dead zones are definite no go). Our kids are the generation of fully-connected always-on Internet users.
What about the kids that are born right now? Not the Millennials, as they are being called, but these babies born in the age of the iPad? The iTouch Babies? How are their brains being rewired from the experience of having the iPad as their first toy?
Check out this video of a baby girl growing in the iTouch World.