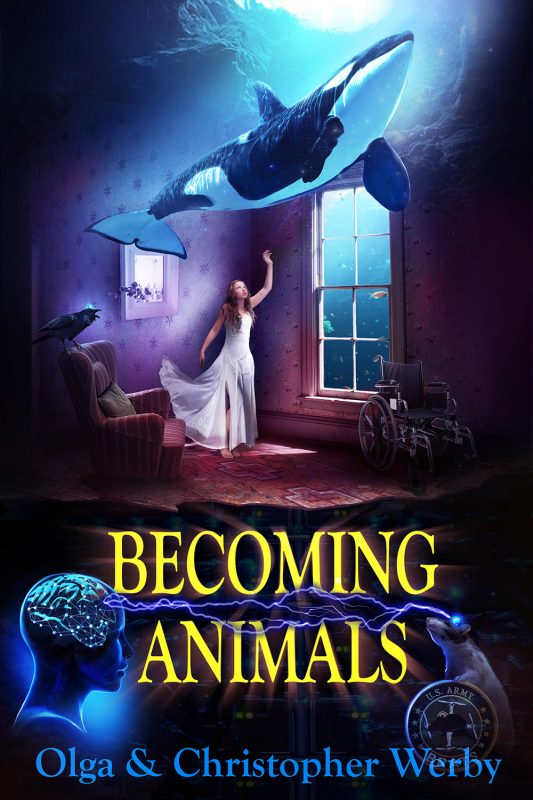 Our new book is finally out! It took a while to give birth to this story, but it turned out well. Here's a little back text:
Humans have always wanted to know what goes on inside the minds of other animals. But what if humans could become animals? Toby's father leads a team of neuroscientists directly connecting the brains of humans with those of animals. And Toby is a prodigy at throwing her mind into the animal subjects in his lab—she's the best there is.
But Toby suffers from cystic fibrosis and she's not likely to live into adulthood. Could a radical plan to embed her consciousness into an animal allow Toby to survive? And what does it mean to live without a human body?
Can Toby and her father solve the problem of fully merging two beings before she takes her last breath? Will the government succeed in stopping their efforts before they are done? It's a race against death and into the minds of animals.
And here's the first two chapters: Becoming Animals
If you get hooked on the story, Amazon and other outlets now have it: Olga Werby on Amazon