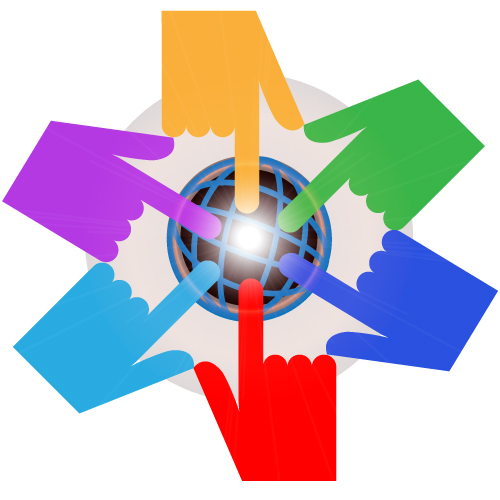 IADIS conference is fast approaching. It will take place at the end of July in Rome, Italy. I'm chairing the ICT & Human Rights panel. Here's a list of speakers and their topics. I'm also attaching the poster for the session. Please feel free to pass it on to those who might be interested in this topic. Thank you!
I hope to see some of you in Rome!
2011-06-29 ICT Human Rights Poster Download
ICT & Human Rights
Monday, July 25th
11:30 a.m. until 1:00 p.m.
This panel is dedicated to discussing how Information and Communication Technologies can be used to advance human rights around the world. Individuals can impact society, react, and reach out with the aid of technology. ICT is a powerful tool for encouraging, teaching, and protecting human rights.
To learn more, please visit the IADIS web site:
http://www.ict-conf.org/panel.asp
To continue the conversation beyond the conference, please join our LinkedIn Group:
LinkedIn: ICT & Human Rights
linkedin.com/groups/ICT-Human-Rights-3398838
Presenters
Dr. Miranda Kajtazi
"Information Inadequacy in Information Society: Advantages of ICTs"
School of Computer Science, Physics and Mathematics
Linnaeus University, Växjö, Sweden
Dr. Sarai Lastra
"ICTs and Children: Bridging the Gap between Digital Immigrants, Digital Natives"
Universidad del Turabo
Gurabo, Puerto Rico
Patrick Meier
"Crisis Mapping iRevolution" (video)
ushahidi.com
Patrick will be there only in a video "form"!
Professor Alice Robbin
"ICTs and Health: Complexity Redux"
School of Library & Information Science
Indiana University Bloomington, USA
Professor Sangeeta Sharma
"Reinvigorating Human Rights Through ICT"
School of Public Administration
University of Rajasthan, India
Dr. Virve Siirak
"New Challenges & Solutions for the Information Society: E-learning & Human Rights"
Tallinn University of Technology, Estonia
Dr. Jacques Steyn
"Prerequisites for ICT Rights"
School of IT
Monash University's South African Campus, South Africa