Happy Valentine's Day!
In honor of this special holiday, I wanted to say something about love and women's power. My first novel was "Suddenly, Paris" — a story of true love in many worlds. I wanted to write a science fiction romance. But not a gooey mush of a thing, but a story where the female lead was smart and abled and powerful…and flawed. And I wanted to embed the romance in a real (albeit far fetched) science, computer science, in this case. I ultimately wrote the book with my husband and it won numerous awards including being placed on the Long List for The James Tiptree Jr. Awards in 2016. (The free ebooks link below has this book.)  
I started writing this story at the height of the Twilight craze. I saw girls in sixth grade who have never read a book in their lives hold this one and read it in their spare time! What was it about Twilight that grabbed hold of the zeitgeist of that time? I read all those books too and I really liked them…and not. So I wanted to analyze the attraction they held for women of all ages. So what was it?
1. No sex before marriage theme — this messaging ran strong throughout the whole book series. It made sex into a sublime manifestation of love, the one true "gift" that a woman can bestow on her man. Yuk!!! And yet that was one of the book's attractions — it matched the social messaging the women have been receiving in our society for eons. It was a perfect alignment…
2. A man's feelings were set in stone — what woman doesn't want to believe that once a man loves her that those feelings are there forever and ever and will never change no matter what? The certainty of the love described in these books was very seductive to a society with a 50% divorce rate. And note, this was a one-sided thing. Only the guys in this story had that love-set-in-stone thing. A woman was free to change her mind…
3. The relationship offered unlimited financial resources — the desire for all-you-can-eat for the rest of your life has been etched in our DNA over millions of years of evolution. This is not a theme in vogue, but a hardcore hardcoded instinct. We don't have to look far for relationship examples based only this one criterion — "millionaire (or is it now billionaire?) and his pretty wife" or "an old king and a beautiful young bride". All those "lemon drops"…
4. Two adoring men to choose from — who doesn't want to be universally loved and adored and desired? More is more… I saw a tweet that expressed just this: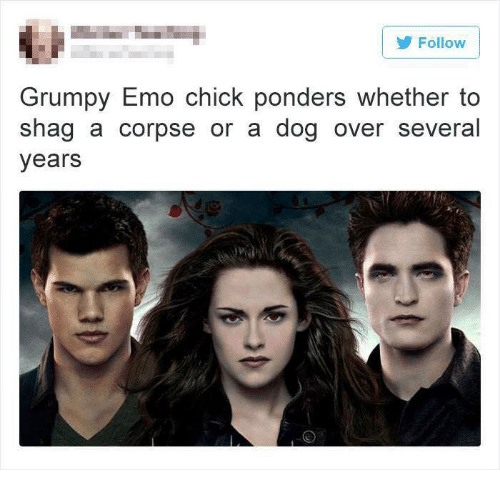 But wait, there are more…
5. The man (or men, in this case) is physically powerful, attractive, great protector, and desired by all other women — evolution strikes again! Women are smaller and less physically powerful than men in general (not in all cases, obviously). A strong man by a woman's side meant that she could survive and produce a healthy offspring. All women are attracted to that. Thus we get Jason Momoa as the sexiest man of the year (or is that of all time?). I was once told by a fellow writer that if I wanted my newsletters read, I should include photos of cats or Aquaman… So here you go!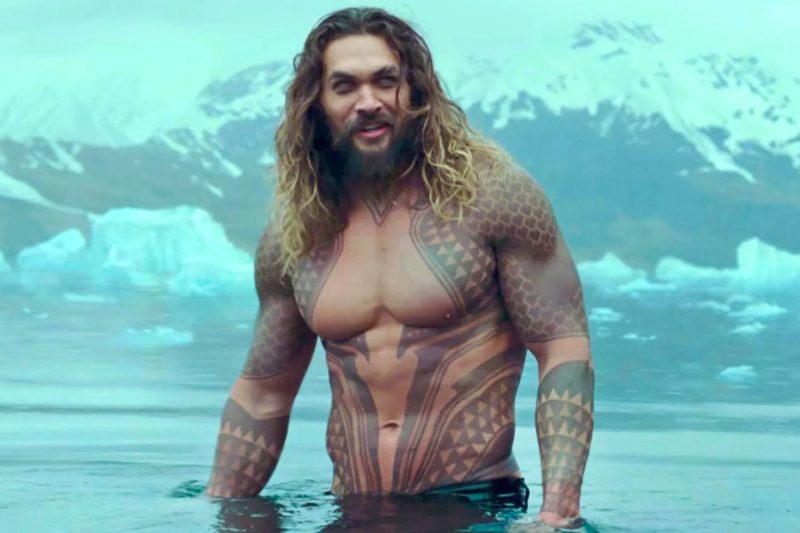 Cats are just not my thing… (Note, I left him in high resolution, you're welcome ladies.)
6. The choice is left to the woman — don't all women want this?
7. Oh, and once the offer of marriage is accepted, the woman gets to be more beautiful, more powerful, better at sex, and rich. Forever…………… Ah huh…
A mousy, average, poor girl gets the guy of everyone's dreams… Twilight was the ultimate chick story. It hit every hidden desire, societal agenda, and evolutionary drive. So what that the guy was dead, no one is perfect, right? 
I wanted to write a story that was more like this: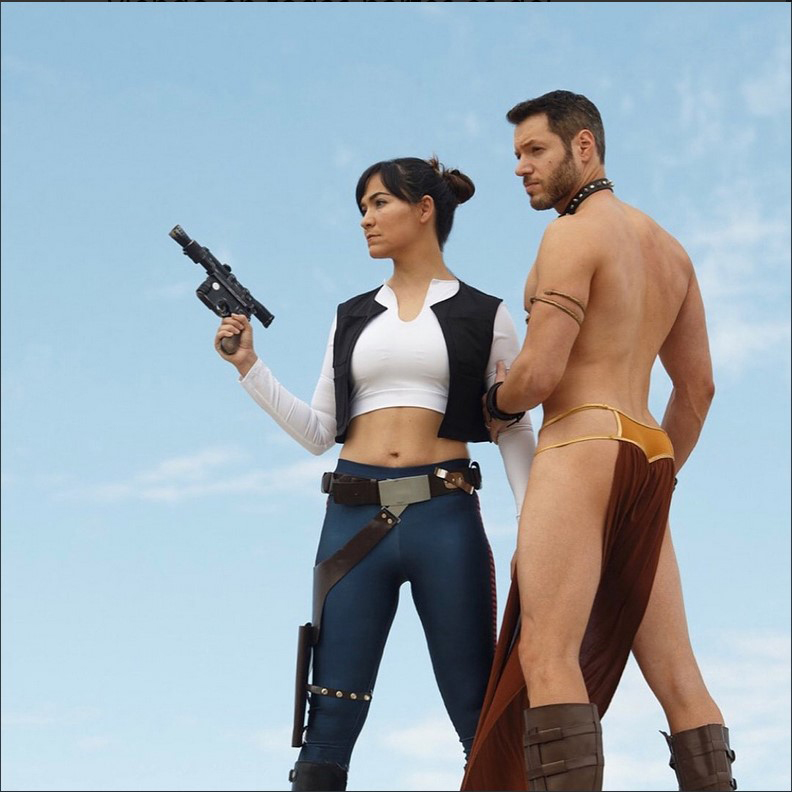 "Suddenly, Paris" starts with a disaster…an embarrassing disaster. But this disaster gives Jo, a high school student in San Francisco, some time to reflect and to learn something about her family and herself. When unusual neighbors move into her building, her adventures start. Jo has to be creative and smart and selfless to survive. She has to be able to let go of many preconceived notions about love and girls' role in relationships. And the readers get to ponder the idea of what it might mean to live in a virtual world…where nothing is what it seems.
In the world where women are expected to be sexy Jedi Lords, I wanted to write about the responsibility that comes with love. Does my story closely align with all of our social angst and evolutionary drives? Probably not…and it hasn't been made into a multi-million dollar industry either. But it is a good story if I say so myself!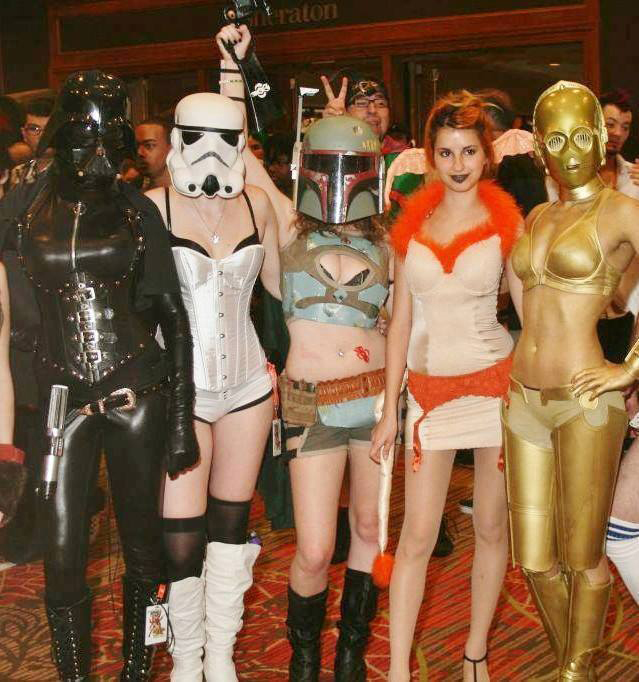 So here's to girl power! Take that, social norms!
…ignore the bare shoulder bodices, pouty lips, high-healed boots, ball gowns, smoldering eyes, and magic love spells… Covers sell books, and so do bare shoulders and muscled stomaches…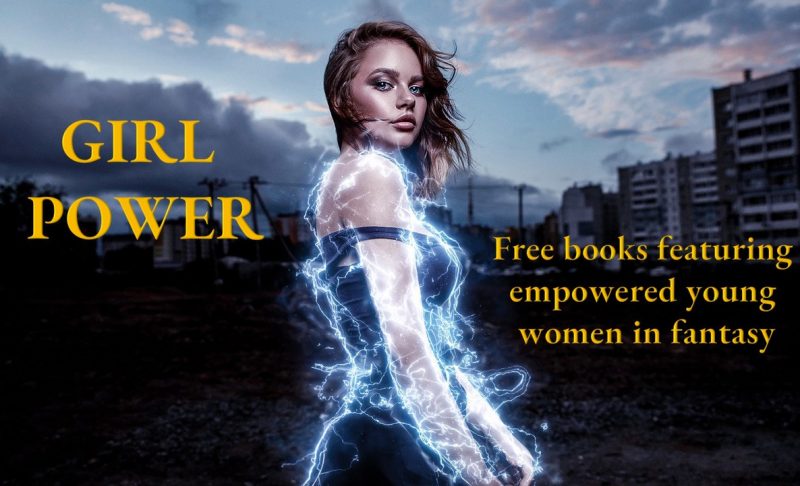 Girl Power: Free eBooks Downloads!
This month, I'm participating in an ebook giveaway on Bookfunnel, featuring strong heroines. I just felt we all needed a bit of women empowerment at this point in our history. Take a look, there might be a story that captures your eye and your heart. My very first book is featured in this giveaway: "Suddenly, Paris." Enjoy!
And One More Thing…
February 15th is the last day to get Historical Fantasy and Time Travel ebooks FREE on Kindle Unlimited.
It's a nice collection of indie authors and publishers. Worth a look…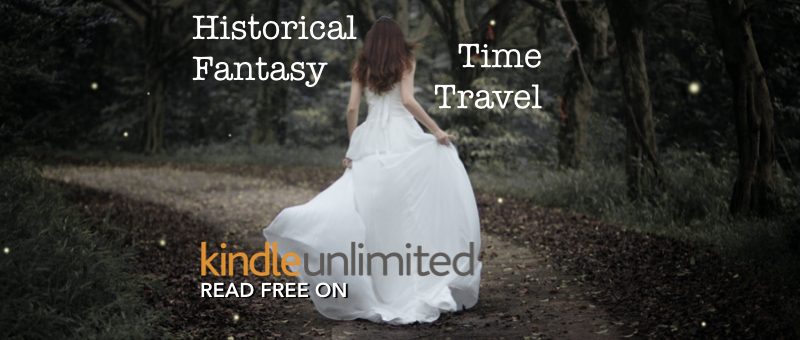 Thank you for reading and please remember to leave a review for any book you've liked (not just mine) — it would make an author very happy! (I know!)