Do you sometimes get that sunken feeling that your contractors are flat out making up statistics about your users on the spot? I do get that a lot…but until just a few days ago, I didn't have the indisputable evidence.
Slide below is from a Russian contractor Power Point deck explaining the user demographic breakdown for different forms of payment awareness among the 18 to 45 year-olds.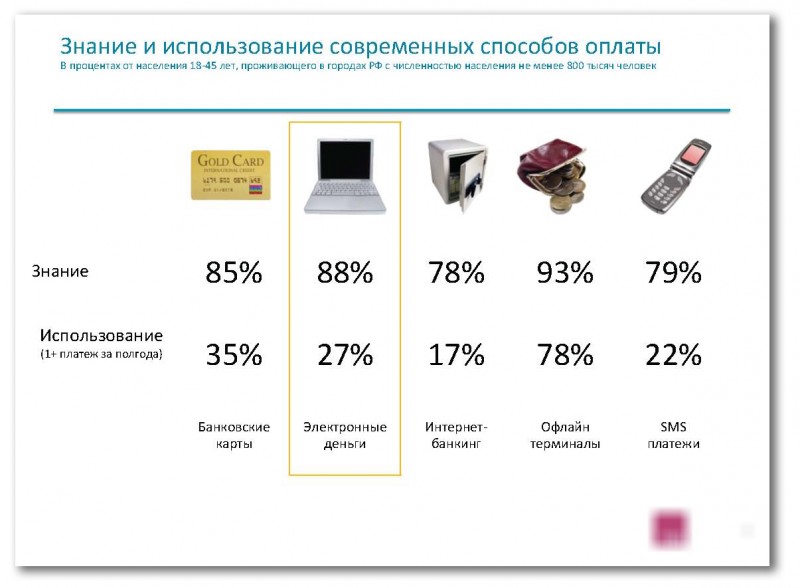 The logo of the company which made this slide is blurred…
But for those of you who don't speak Russian, let me walk you through the slide.
Horizontal variables are: Knowledge of the type of payment and Usage.
The columns are: Credit Card Payments; eMoney; Internet Banking; non-Internet Currency (aka cash); and payments via SMS.
79% of the population of Russian cities with population of over 800,000 people (really?) know about SMS payment systems and 22% use them. While only 93% heard of "offline" cash!